Rodriguez May Be Leaving OCR
President Intends to Nominate Him for Homeland Security Position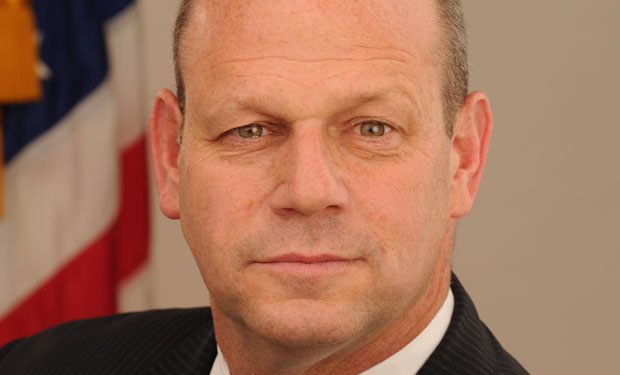 Leon Rodriguez, the nation's top HIPAA enforcer, could leave his post as director of the Department of Health and Human Services' Office for Civil Rights to take a key position at the Department of Homeland Security if his intended nomination by President Obama is finalized and then approved by the Senate.
See Also: Live Webinar | Breaking Down Security Challenges so Your Day Doesn't Start at 3pm
A Dec. 19 White House statement announced that Rodriguez was one of several individuals that President Obama intends to nominate for administration positions. The president intends to ask the Senate to confirm Rodriguez to become the new director of U.S. Citizenship and Immigration Services within DHS.
Rodriguez would be nominated to fill a spot left vacant when Alejandro Mayorkas was narrowly approved by the Senate on Dec. 20 to become new deputy secretary at the Department of Homeland Security.
Rodriguez isn't likely to be leaving OCR soon, says Mac McMillan, the CEO of security consultancy CynergisTek who was formerly security director at two Department of Defense agencies. That's because Senate confirmation could take a while, plus Rodriguez will also need to undergo a background check, he notes. So it could take until summer for Rodriguez to make the move to his new position at Homeland Security if all goes well, he says.
In a statement to Information Security Media Group, OCR spokesperson Rachel Seeger says: "Leon Rodriguez's confirmation [to USCIS director] lies ahead. The timing and duration of this process is highly variable."
The White House media relations office did not respond to Information Security Media Group's request for information regarding the status of Rodriguez's intended nomination.
HHS Secretary Kathleen Sebelius would appoint a new OCR director if the position is left vacant by Rodriguez, Seeger explains.
OCR Activity
Rodriguez has been director of OCR since 2011. During that time, OCR has ramped up HIPAA enforcement activities, including piloting a random HIPAA audit program. A permanent audit program is slated to begin this year. Under Rodriguez' leadership, OCR released the HIPAA Omnibus Rule, which went into effect last March and was enforced starting in September.
From 2010 to 2011, Rodriguez served as chief of staff and deputy assistant attorney general for Civil Rights at the Department of Justice. Previously, Rodriguez was county attorney for Montgomery County, Maryland from 2007 to 2010. He was a principal at the law firm Ober, Kaler, Grimes & Shriver in Washington, D.C., from 2001 to 2007. He also served in the U.S. Attorney's Office for the Western District of Pennsylvania from 1997 to 2001, first as chief of the White Collar Crimes Section from 1998 to 1999 and then as first assistant U.S. attorney. Before joining the U.S. Attorney's Office, Rodriguez was a trial attorney in the Civil Rights Division at the Justice Department from 1994 to 1997 and a senior assistant district attorney at the Kings County District Attorney's Office in New York from 1988 to 1994.
Other recent departures at OCR include senior adviser David Holtzman, who left the agency to join consulting firm CynergisTek in November as vice president of privacy and security compliance services. Also, David Mayer, OCR's senior advisor for HIPAA enforcement, recently retired, Seeger says.