The Facts on Occupational Fraud
How to Detect and Prevent Insider Crime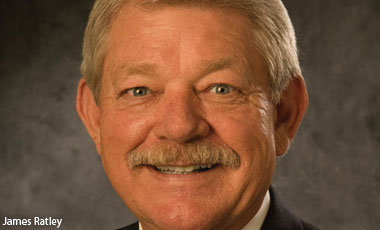 Some people are startled to read that the typical fraud lasts 18 months before it's discovered. Others are more disturbed to learn the median loss of a fraud case is $140,000. Still others are most concerned by the behavioral red flags of fraud - the signs and symptoms most likely exhibited by someone who is perpetuating such a crime against their employer.
See Also: Preventing Insider Threats with UEBA
The statistics revealed in the ACFE's new 2012 Report to the Nations on Occupational Fraud and Abuse are all interesting, and they are all very real. They come from a survey of Certified Fraud Examiners around the world that have each provided us a detailed snapshot of one occupational fraud case they investigated during 2010 and 2011. (Listen to the interview on ACFE's new 2012 Global Fraud Study.)
Nearly half of victim organizations do not recover any losses that they suffer due to fraud.
First, let me explain what we mean by occupational fraud. This refers to any fraud scheme that involves an employee defrauding the organization that he or she works for. Distinct from things like identity theft or credit card fraud, this deals with what we would consider in the business world to be 'internal' fraud.
For example, an employee who pads their time sheet is engaging in occupational fraud. So is the individual who skims cash from the register or steals product from the warehouse. The employee who fraudulently alters financial statements falls under this category, as does an individual who is taking kickbacks from a vendor. There are many other examples of occupational fraud, but generally speaking, these are the types of threats that might keep any business owner awake at night, worried about whether they are being ripped off from within.
The data we have collected shows they would be right to worry. More than one-fifth of the cases in our study involved losses of at least $1 million. Even worse, nearly half of victim organizations do not recover any losses that they suffer due to fraud. As of the time of our survey, 49 percent of victims had not recovered any of the perpetrator's takings. And this only addresses those schemes that have been detected, and the perpetrator caught.
It is not all bad news, however. The report shows not only that anti-fraud controls can have an effect on fraud loss - but also the relative efficacy of the most common controls and the degree to which they can help mitigate losses. For those in charge of protecting your company's assets, this information is invaluable.
The biggest takeaway in regards to controls is this: The effectiveness of hotlines cannot be underestimated. Occupational fraud is more likely to be detected by a tip than by any other method. The majority of tips reporting fraud come from employees of the victim organization.
What this means is that providing individuals a method to report suspicious activity is a critical part of an anti-fraud program. Fraud reporting mechanisms, such as hotlines, should be set up to receive tips from both internal and external sources and should allow anonymity and confidentiality. Management should actively encourage employees to report suspicious activity, as well as enact and emphasize an anti-retaliation policy.
I've written in this space before about the profile of a fraudster. We've interviewed those convicted of fraud and listened to them explain, in their own words, what motivated them, and how they got away with their schemes. While this helps us draw a rough sketch of the type of person likely to commit fraud, the data collected in the Report to the Nations really helps fill in this picture and substantiate the profile and behaviors for which every anti-fraud professional should be keeping an eye out.
For example, did you know that among fraudsters in our study, more than half are between the ages of 31-45? Also, fraudsters are most likely to have a college-degree level education, and to have been at their organization between 1-5 years. Frauds were most likely committed from within the accounting department, followed by operations, sales and executive/upper management.
To me, some of the keenest observations from these cases involve behavioral red flags. Most occupational fraudsters' crimes are motivated, at least in part, by financial pressure of some sort. Yet there are also certain traits that a fraudster is likely to display out of stress or a fear of being caught. In many cases, multiple red flags were observed - and here are the ones that most commonly appeared:
Living beyond one's means (35.6 percent of cases);
Having financial difficulties (27.1 percent);
Unusually close association with a vendor or customer (19.2 percent);
Control issues or an unwillingness to share duties (18.2 percent);
Other common traits included divorce/family problems, a "wheeler-dealer" attitude, irritability, defensiveness or suspiciousness, and addiction problems, just to name a few.
This is our seventh edition of the Report to the Nations. What we have found over the years is a remarkable thread of consistency in the data. The findings in this report do not represent randomly changing trends. There aren't a lot of surprises in this new edition - just further evidence and solid numbers to communicate to business leaders the importance of protecting their assets and investments from fraud. Every organization in any country around the world is susceptible to fraud from within, and I urge all anti-fraud professionals, executives, managers and directors to read it - and then act on it.
Ratley is the president and CEO of the Association of Certified Fraud Examiners (ACFE), the world's largest anti-fraud organization with more than 60,000 members in more than 150 countries.